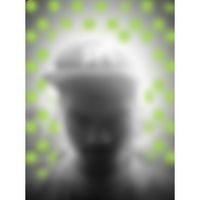 Word weaver
WordWeaver
https://paperwiff.com/WordWeaver
As a "Word Weaver," I am a writer who crafts vivid and compelling stories that captivate readers' imaginations. With my pen as my tool and my creativity as my guide, I spin intricate tales that transport readers to new worlds, introduce them to unforgettable characters, and explore complex themes and ideas. For me, writing is more than just a hobby or a job—it's a passion that fills me with excitement and purpose. Whether I'm working on a short story, a novel, or any other type of writing project, I pour my heart and soul into every word, striving to create a rich and immersive experience for my readers. As a story writer, I believe that the power of storytelling is unparalleled. Through the written word, we can explore the depths of human emotion, delve into the mysteries of the universe, and connect with others on a profound level. Whether my stories are humorous, heartwarming, thrilling, or thought-provoking, I always strive to leave readers feeling inspired, entertained, and eager for more.
The Proposal at the Bench
The story follows a young woman named Emily who falls in love with a kind and generous man named Jack. After a whirlwind romance and a proposal, Jack suddenly leaves the city, breaking Emily's heart. Months later, they reunite, and Jack explains why he left. He proposes again, and Emily forgives him, realizing that true love always finds a way. The story ends with the couple living happily ever after.
#Romantic #Romance
Love in the Woods: A Tale of Adventure and Romance
The story is about a girl named Maya who loved exploring the nature and wished for someone to share her adventures with. She met a boy named Jack while wandering in the woods and they connected over their shared love for nature, reading, and exploring new places. Over time, they fell in love and spent their time together going on long walks, having picnics by the lake, and watching the stars at night. Jack proposed to Maya, and she accepted. They lived happily ever after, exploring the world together, creating new memories, and falling more in love every day.
#Romance
Mirror World
"The Mirror World" is a story about a young girl named Maya who discovers she has the power to enter a magical world that exists within mirrors. As she explores this world, she discovers she has unique abilities and becomes a hero when she saves it from a powerful threat. Maya embraces her powers and uses them for good, becoming known as the hero of the mirror world. The story highlights the importance of responsibility and using our powers for good.
#Fantasy