Bollywood movies and music
Published By Paperwiff
Mon, Apr 24, 2023 3:09 PM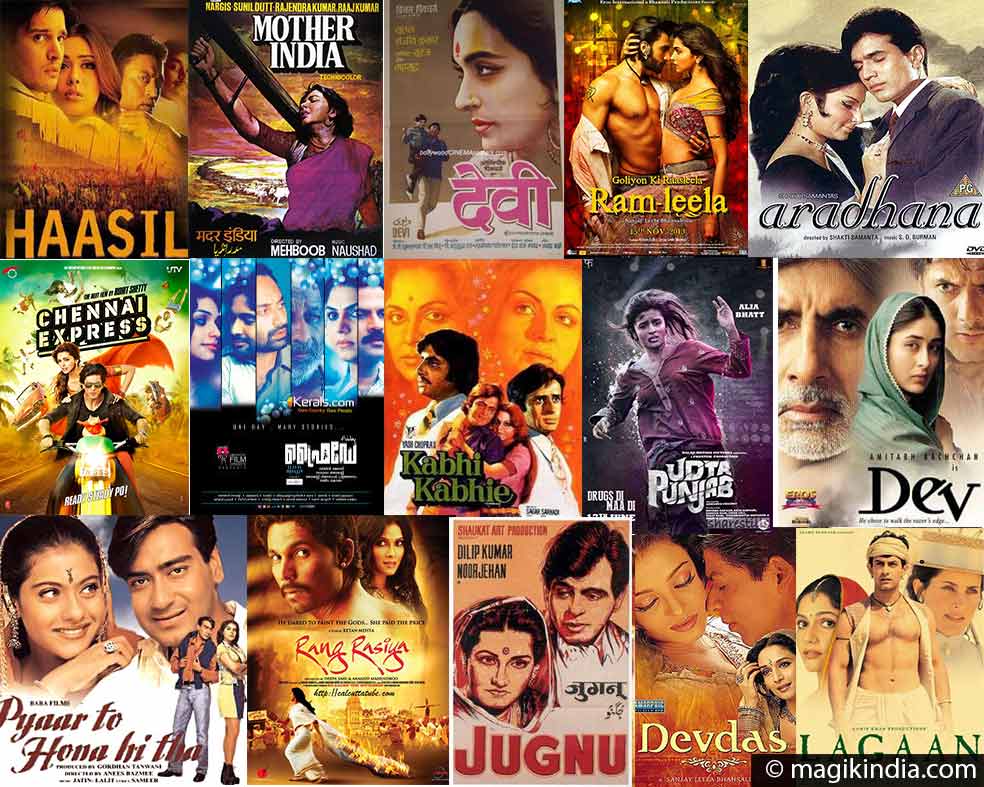 We are a nation that breathes, eats and lives Hindi films.Our very own Bollywood has never failed us. We have asong or a famous dialogue for every situation. I myself,like a true Indian, have been fed on Hindi films and music right from birth.My earliest memories are those of my father listening to old Hindi songs, qawwalis, ghazals and bhajans. I always had a feeling that after his family, it was his cassettes that he loved the most. He had once lent one of his favourite cassettes to an acquaintance who recorded something else over it. This fumed my father. I guess to this date he has been unable to forgive that person.
He is one of those who can watch films the whole day. I tell him that it is only for audiences like him that they dub south Indian movies and have the guts to show them on prime time. Thanks to my father, by the age of 5, I knew the qawwali ``Chadta Suraj Dheere Dheere Dhalta Hai Dhal Jayega" by heart just as well as I did Pankaj Udhas' "Sone Jaisa Rang Hai Tera" and Anup Jalota's "Aisi Laagi Lagan Meera Ho Gai Magan." Anyway, I grew up listening to my father's favourite songs and my sister's favourite latest music (being older she had already developed that fondness long before me) and watching movies back to back. Perhaps this interest in movies, my upbringing and my school shaped my personality. Being absolutely prim and proper as well as going completely desi – the two ends of my spectrum. Those were the days when one would rent a VCR over the weekend and enjoy the charm of watching the latest blockbusters. I distinctly remember when some big shot politician died, it was declared a holiday by 11 O' Clock that weekday. We were already home. My father picked up my mum from her college and together we went for the matinee show. I innocently told my father which movie to watch next time some politician popped off. The movies and songs have been so entrenched in us that my sister and I would speak the dialogues as per the situation. Whenever mum would ask either of us to call the other, we would sing, "Chalo Bulava aaya hai, mata ne bulaya hai." The other would melodiously go to mum, "Tune Mujhe Bulaya Sherawaliye." There is a joke
that we both share - "Koi mai ka lal hume antakshari mei nhi hara sakta." After showing her first pay cheque to our parents, my sister brought it to me in Rishi Kapoor style, "La la la la… Paisa Yeh Paisa." I responded with the famous dialogue," Ye Paisa bhi Badi k@#$! Cheez Hai" followed by " Kahe Paise Pe Itna guroor Kare Hai." It might sound bizarre, but for us speaking in this manner is the norm. Like while having lunch with the kids, my sister asked me to pass her the veggie. Due to some delay on my part, she picked it up herself, muttering "Mei aaj bhi kisi
ke ehsaan ki mohtaj nahin hu." Kids couldn't understand what just transpired, but we were just "normal as Blueberry Pie."
I never knew I would find one of my dearest friends through my love for movies. On one the initial days of my college,a tall, slender, sweet looking girl entered the classroom. Seeing the seat next to me unoccupied, she sat there and introduced herself. At the end of the class, before leaving, she exclaimed,"Ok Shalini.....Tu hai Hema Malini..... Yamma Aaila!" - the last words with a leg shake a la Mithun. "OMG ! Is she my long lost sister - a sister we lost in Kumbh ka Mela? How could someone be so much like me?", I murmured to myself. Thus started the long lasting friendship of Jai and Veeru. She reminded me about this on my wedding day in my
ears "Ye Dosti Hum Nahin Todenge". For her, films are the panacea for everything. We once
We watched the movie "Fiza" together. We were so influenced by the Urdu used in the movie that we started using those words and learning many more in our daily life. We believed that coming from the city of Begums and Nawabs, we must learn this beautiful language, albeit through films. We have continued this tradition to this day. So this year, on my birthday, when I sent her a pic of my dining table displaying my culinary skills, she wrote "Wah aapa! Dastarkhaan." Missss u soooooo much Youthika.... After so many years of marriage, my husband does not find it insane when every evening, I welcome him with a "Aao Thakur" or Tabu style "Aaiye aapka Intezaar Hai" depending on my mood. He too loves movies but is not as absurdly vociferous as I. But I guess, after living with me for so long, some of it has definitely rubbed on to him. So before Diwali, when I told him about his cleaning chores, he just looked at me as if wrecking his brain to let out the right words. Then suddenly he bellowed "Bacche Ki Jaan Logi kya!" Even though my son is not exposed much to Hindi films and songs, he definitely has my blood running in his veins. When once during his online classes, I asked him whose class it was, I was musically told- " Naina Da Kya Kasoor Ve Kasoor Ve Kasoor". His math teacher is Naina ma'am and she is one of the sweetest and most loved. No offence to you ma'am! Yet another time when he was biting my head off, I gave him a tongue- lashing. Suddenly, inspired by Ayushmann Khurrana, he said, "Chillao mat attack aa jaega." I was dumbstruck. I couldn't help taking his "balayen" a la Kirron Kher with a glycerin drop in my eye. My nephews are no less, especially the younger one. After all he too has my sister's blood running in his veins. He competes with me in watching the latest movies and derives great pleasure from beating me to that. His favourite dialogue being, "Masi se pehle film dekhne ka maza hi kuch aur hai." Once he made a video call to me on Holi, brandishing his new Pichkari, introducing it to
me as "Balam Pichkari." On a cold December night when everyone was asleep, my nephews were adamant on listening to horror stories from me. They know how much I relish mysteries,
thrillers and horror stories. They were quite young then. Thanks to Ram Gopal Verma and the Ramsey brothers, they were completely hooked on my stories. It's a different matter that in a few minutes, the two kids stuck to me in fear, each holding one of my hands so tight that
They left red marks later. But they refused to either let go of me or stop listening to the stories.As I said earlier, there is a song for every situation in our Hindi films. The lyrics can make you feel as if they were made just for you, perfectly putting your feelings at that point of time into words.I dedicate the song "Yeh To Sach Hai Ki Bhagwan Hai....dharti par roop maa-baap ka uss Vidhata Ki pehchan Hai" to show my love and respect towards my parents. Everytime I hear the song "Phoolon Ka Taaron Ka Sabka Kehna Hai, Ek Hazaaron Mein Meri Behna Hai", my eyes moisten as I miss my sister.On a long drive, I fondly caress hubby's cheek and gently whisper to him ,"Life is beautiful" as Alka Yagnik croons on the radio in the background "Agar tum saath ho..."
Written by:
-SHALINI JAIN